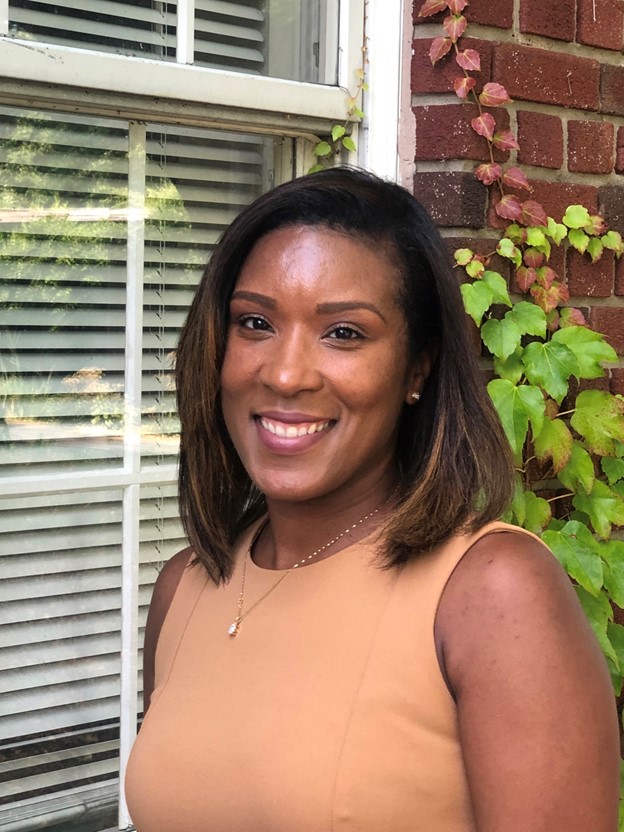 What was your first job? (title/basic responsibility)
The first position I held in the real estate industry was a Leasing Agent. I was responsible for processing and approving applications for a multi mixed community. It was a new development, so in the beginning I spent a lot of time showing units to potential tenants. Some of my responsibilities also included collecting rents, inspections, recertification(s), and planning Community Center Events.
Current ACTION-Housing job title?
I am a Real Estate Accountant located in the Downtown Pittsburgh office.
What Do You REALLY Do (if you were writing the job description)?
I am responsible for assuring that there are enough funds available to develop the buildings we have under contract. This involves tracking the funds and their sources used until completion of the development. I also process and cut checks for vendors, contractors, and suppliers for services needed or provided. This includes the buildings in development and the couple we have in operation.
What profession other than your own would you like to attempt?
If I didn't pursue accounting, I would be a Personal Financial Coach/Financial Advisor. I can't seem to get away from my love for numbers. I don't think they are one of the same but very similar. Financial literacy is a life skill that should be taught before you get your first paycheck. It also shouldn't be an overwhelming or intimidating topic, but it is. If I could help people with sticking to a budget, saving and investing, I would be proud to see their journey.
Follow up: what non-professional career/path would you like to attempt—if you could?

One of the non-professional careers paths I would have pursued out the many would have been to model. I would be a commercial and runway model. The idea of dressing up in expensive clothing, hitting the runway and taking pictures seems exciting. Not to mention it can be very lucrative and I wouldn't have to work all year.
What is your favorite word?
My favorite word is purpose. Everyone and everything has a purpose. If there is no purpose, then what's the point? As for purpose applying to an individual, this can be a very complex thing to identify. It can take someone the majority of their life to find their purpose but once it's found, it's a great place to be.
Least favorite word? 
My least favorite word is basically. I heard it so much growing up it became annoying.
Favorite Pittsburgh spot?
My favorite spot in Pittsburgh is anywhere that involves a comedy act. To narrow it down, I'll say the Improv. I get my best laughs at this place. It's a fun cheap date to get the weekend going or it can be the highlight event of the weekend. The best part is if you sign up for their email list, you can get discounted tickets and sometimes, they are FREE. I've had a lot of memorable moments here.
Favorite place to get out of town?
My favorite places to travel out of town would be anywhere that involves water. I find it to be very calming and relaxing. It's the best stress reliever for me. I don't have a favorite beach but if I had to pick a coast it would the WEST coast, the vibe is different. Growing up on the East Coast you can feel the difference.
 Inside of work I'm most proud of:
I'm most proud of physically being able to walk through the actual development projects. It's rewarding to know that you played a major role in the development of the buildings. Also, knowing the purpose of the buildings and how they will serve the community is life changing.
Outside of work I'm most proud of:
Outside of work I'm most proud of my personal development. This has afforded me new opportunities, experiences, and relationships. Although I'm still a work in progress I'm proud of where I am today.