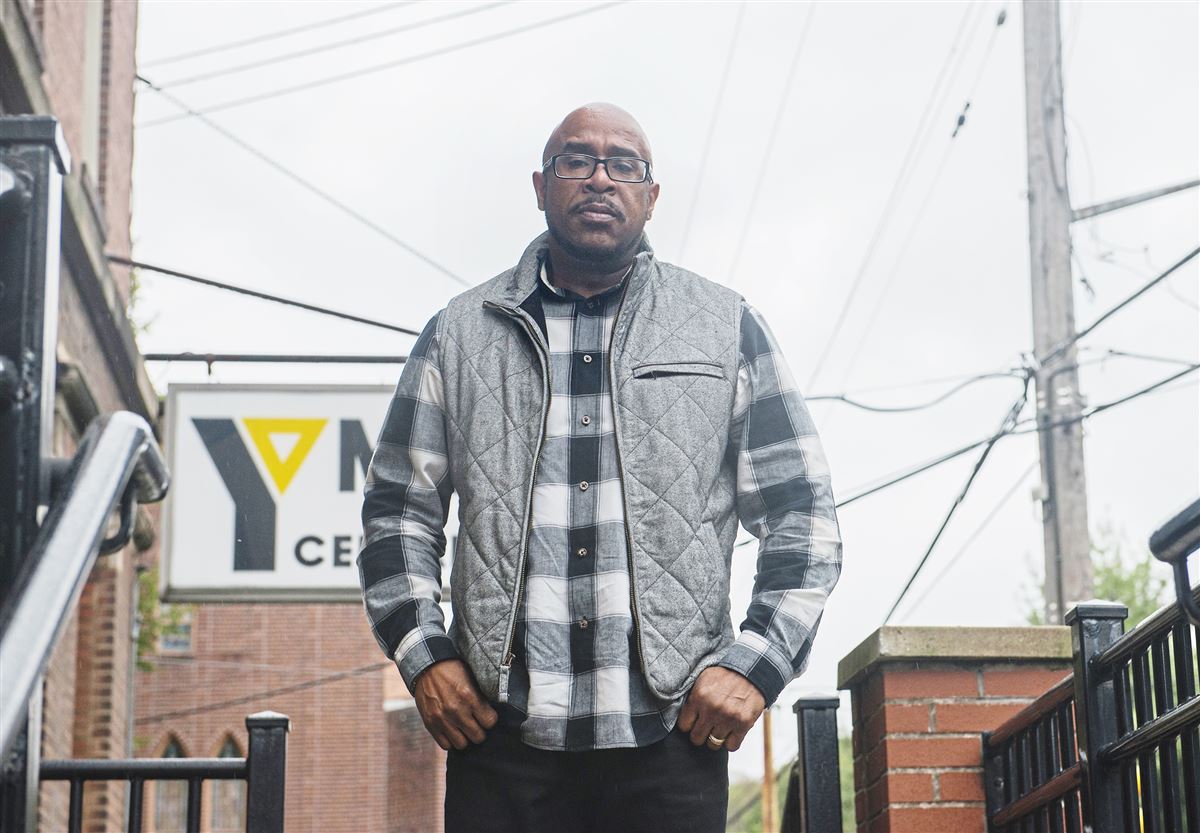 Since 1985, ACTION-Housing has developed more than 4,500 units of housing, and is now the largest nonprofit developer in Western Pennsylvania. As one of the only developers providing comprehensive supportive housing for those most in need, we pride ourselves on our ability to partner with other organizations, pooling resources to better empower communities and offer opportunities to individuals.
Aaron Gibson, The District Executive Director of Urban YMCA's, is one of our partners. We met him in his role as Executive Director of the then Centre Ave YMCA (the building at 2621 Centre Avenue in the Hill District; now a new 501c3 named Centre Ave Housing.) At the time, he was conducting a feasibility study for how to sustain the building's 70+ unit residential component, which was in danger of being eliminated.
The Centre Ave YMCA started offering room rentals at its opening in 1923. It began its low-income tenant program in 1988. Mr. Gibson felt passionately that eliminating it was the wrong thing to do for many reasons, including that many of the tenants had felony records, or other histories that would make finding housing more difficult.
"This relationship has been nothing but positive for the men who live there, for YMCA, for community, and for me," says Mr Gibson. "I've taken a personal interest since I was once incarcerated. The Y gave me a chance. And now I've worked up through the ranks. So I really wanted to find a way to give that kind of support and resources to these men. If AH wasn't there to offer support the facility would probably be shut down."
The new building is 74 SRO units on the second, third, and fourth floors with programming space on the first floor.  All units are affordable to households below 30% of AMI. There are 10 private bathrooms, and 5 are ADA accessible. Air conditioning was added to the entire facility. In addition, tenants have access to healthcare, 3 meals a day, a computer lab + internet, and membership to Thelma Lovett YMCA – just down the street – for working out.
Mr. Gibson credits the leadership of both the YMCA and ACTION-Housing with the vision and stamina to getting this project done. "It took a lot to make this happen. But the individuals who work in these nonprofit organizations – Lena, Cal, Linda, Larry at ACTION-Housing, and YMCA CEO Kevin Bolden – figured out how to impact a community. Of course there were challenges. But at the end of the day both orgs were going to make it happen, no matter what. I'm really glad to be a part of that."
Mr. Gibson also says that everyone on this project put in 110% to get it done. And we agree. Except we believe there was someone who worked even harder than that…
Thank you, Aaron Gibson. Centre Ave Housing wouldn't have happened without you!