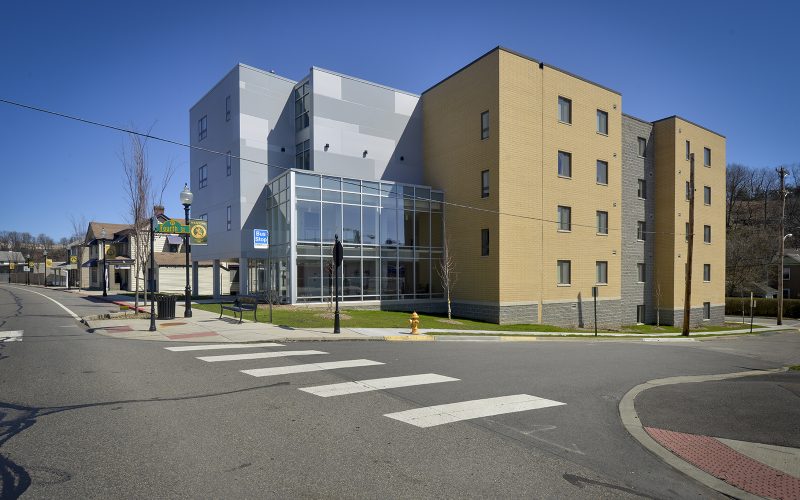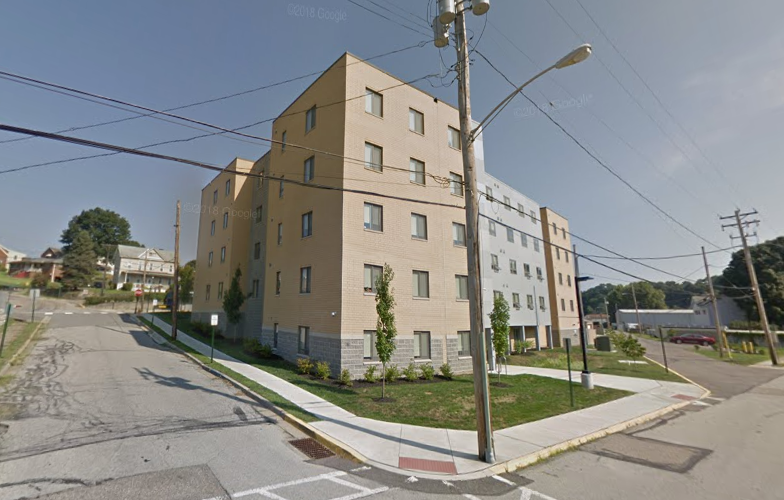 The David Wright Apartments is a newly constructed building completed in 2016 that consists of 42 one- and two-bedroom apartments, half of which have a preference for clients on the autism spectrum. The project is located in Heidelberg, a first-ring suburb of Pittsburgh, on the site of the former Wright's Seafood Inn.
The building was designed with the needs of the autism population in mind, and includes special signage and color-coordinated wayfinding, a quiet room for sensory sensitivity, and was constructed using insulated concrete forms in order to best soundproof the building and minimize outside noise. The building also houses a community room for events, an exercise room with specialized equipment, and offices for NHS Human Services which provides supportive services to tenants.
In the words of one resident, this building "will give people like me, on the autism spectrum, the chance to live and make friends."  Her mother, described the new apartments as "life-changing." The building is one of the first of its kind to provide a mix of general occupancy units together with those set aside for individuals on the autism spectrum in the same building.