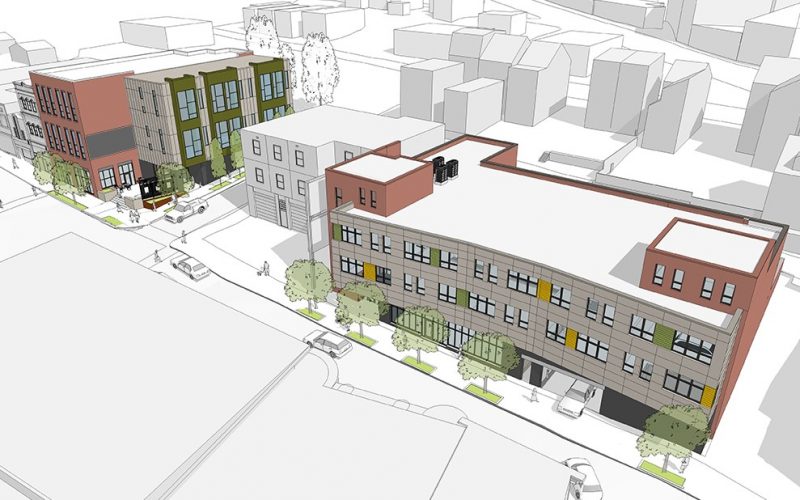 Currently under construction, but taking housing applications soon, Sixth Ward Flats is a two-building, 35-unit new construction affordable housing project located in Lawrenceville. The project is being built on two of the last remaining vacant parcels in Doughboy Square, a highly-visible gateway to the neighborhood.
The development will feature 1,000 SF of first-floor commercial space leased to a community-oriented use, an outdoor patio, secure bike parking, energy-efficient building systems, and other amenities. Eight of the affordable apartments will have a preference for individuals with physical and intellectual disabilities, with supportive services provided in partnership with ACHIEVA. This project will be accepting Section 8 Vouchers. Construction completion is expected in Summer 2021.
Leasing applications will be accepted beginning April 1, 2021.
Address
3350 Penn Avenue Pittsburgh Pennsylvania 15201
Property Manager
To be determined
Property Units
35