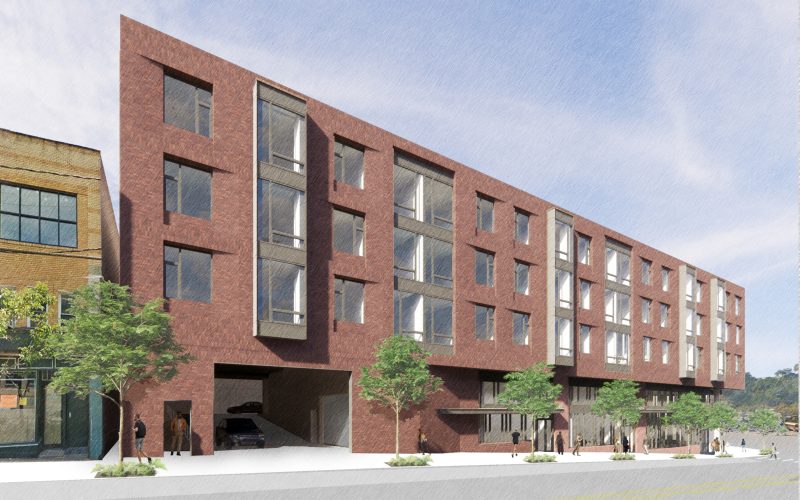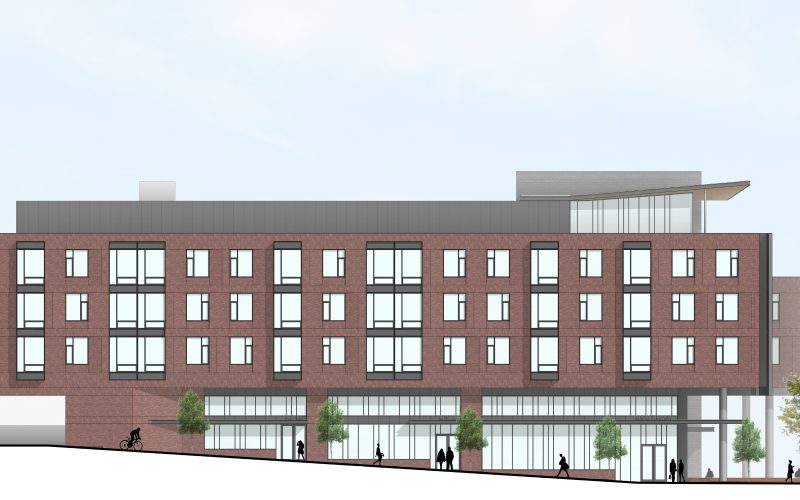 We are now accepting housing applications for Flats on Forward!
Please print, fill out, and return the application to Supportive Housing Management Services via any of the following methods:
Mail: Supportive Housing Management Services | 803 East Pittsburgh Plaza | East Pittsburgh, PA 15112
Fax: (412) 829-3914
Email: SHMS@shms-actionhousing.org
Flats on Forward is a mixed‐use, 43-unit new-construction affordable housing development located in the gateway of the bustling Squirrel Hill Business District. Close to numerous shops, restaurants, parks, and grocery stores, Flats on Forward is well-situated to provide easy access to nearby amenities while connecting its residents to the rest of the city as it's located along several major public transportation routes.
Flats on Forward will provide outdoor public space on the ground floor and a community room located on the top floor featuring sweeping views of the surrounding area.
All 43 units are available to households with incomes of 60%AMI or below. 11 units are set aside for individuals with physical or intellectual disabilities
Check back here for more updates as this project nears completion in 2023.
Address
5824 Forward Avenue Pittsburgh Pennsylvania 15217
Property Manager
To Be Determined
Property Units
43
Highlights & Amenities
Accepts Section 8 Voucher