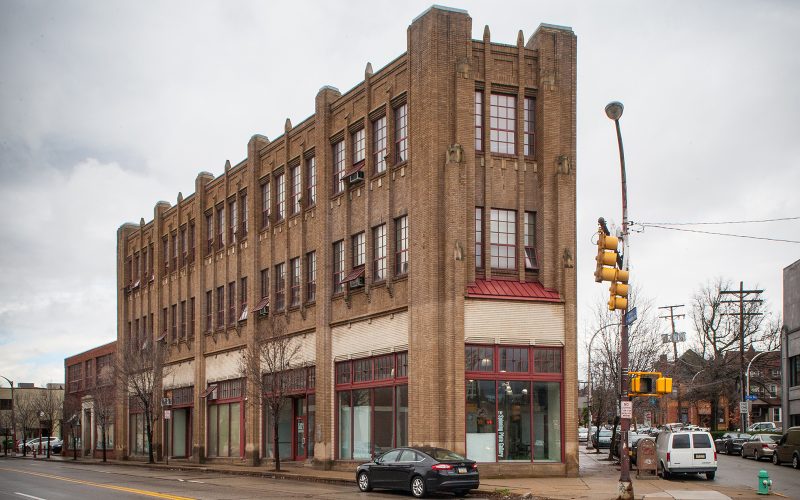 The Spinning Plate Artist Lofts opened in 1998 as a 37-unit live-work residential building with a preference for artists. The development, funded through low-income housing and historic tax credits, converted an old historic auto dealership into much-needed housing for local artists. The building features large units with high ceilings, open floor plans, and large windows. The first floor includes a spacious first-floor gallery available for all residents to showcase their work.
In 2017 and 2018, the Spinning Plate underwent critical upgrades and improvements. The $1.3 million project included the installation of a central air conditioning system and replacement of the domestic hot water boiler system, replacement of the roof and selected plumbing fixtures, and lighting upgrades to the gallery and public spaces. The improvements also include substantial exterior masonry work and selective interior painting as well as additional general building maintenance.
The project is located in East Liberty, a neighborhood at the epicenter of Pittsburgh's redevelopment. The location is well served by a wide variety of transit options and is close to one of the largest shopping districts in the region. The preservation of the Spinning Plate Artist Lofts provides critical affordable housing in an area experiencing some of the most rapidly increasing housing prices in the region.