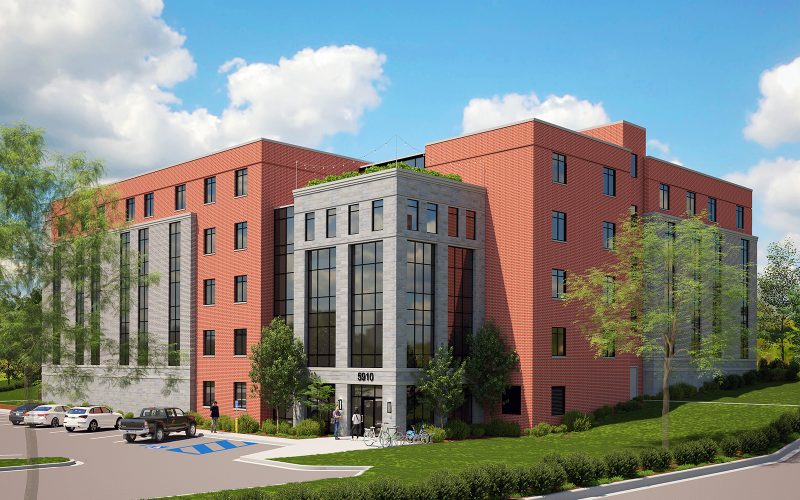 This project is currently pending funding approval.
Chapel Drive Apartments will be the first ACTION-Housing development in Pittsburgh's Northern Suburbs.
ACTION has been searching for an appropriate and affordable site in the North Hills area for more than five years. Thanks to the opportunity provided by the Christ Episcopal Church, we look forward to finally making affordable housing in the North Hills a reality.
The building will consist of 40 units, with 34 one-bedroom units and six two-bedroom units. 20 of the units will be reserved for senior citizens, while the other half will provide housing for individuals with disabilities who can live independently.
The building will feature a large two-story atrium lobby and elevator core, wide corridors, two public restrooms, laundry facilities on each floor, a supportive service office, a management office, a large multipurpose community room, fitness facility, and bike storage facility.
There is a critical need for both senior housing and housing for the disabled population in the North Hills. These needs were emphasized in Ross Township's most recent comprehensive plan–which also specifically mentioned ACTION-Housing, Inc. as a potential developer to meet the township's affordable housing needs. We are anxiously awaiting news of a LIHTC funding award and look forward to providing safe, quality, affordable housing for Ross Township's underserved populations.